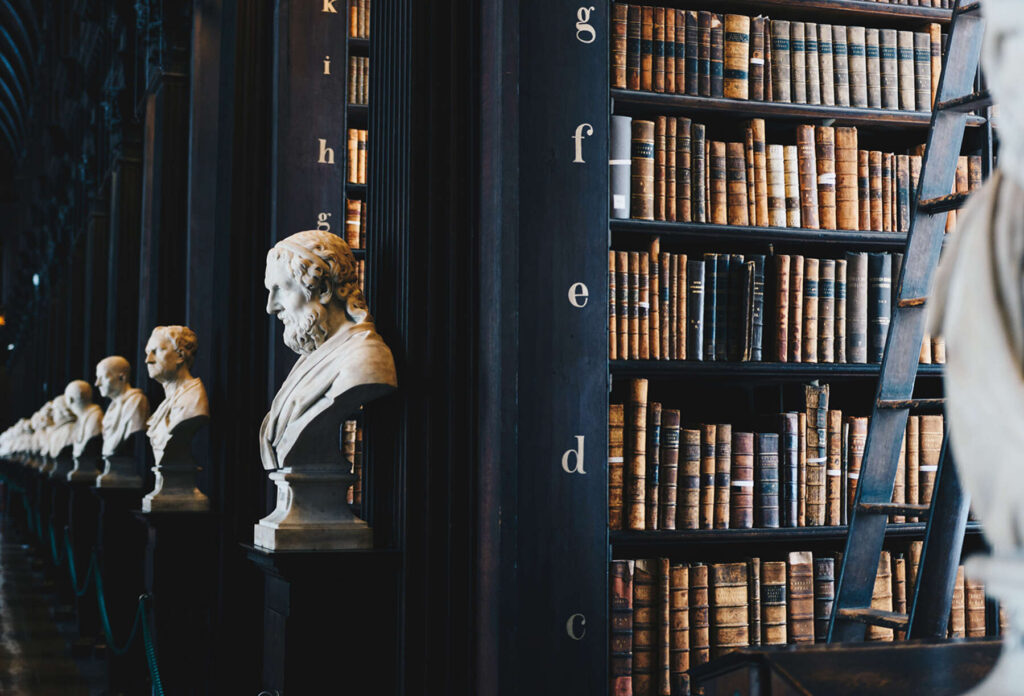 We are experienced in solving legal and business problems for businesses, individuals and municipal entities in the following practice areas:
– Alternative Dispute Resolution (ADR): We assist client in settling disputes outside of the courtroom.
– Commercial Litigation: We handle business disputes and commercial litigation involving contracts, property, injury and real estate.
– Casualty Litigation: We defend personal injury damage claims and toxic torts.
– Corporate Law: We serve business clients who desire growth or opportunity in northern Indiana and Illinois in all phases of their operations.
– Eminent Domain: We are uniquely experienced to provide outstanding representation in Eminent Domain matters.
– Employment Law: We counsel and assist clients in seeking compliance with state and federal requirements and in employment litigation.
 – Estate Planning:  We assist in planning and administration of estates and trusts.
– Insurance Coverage:  We represent insurers in disputes with policy holders.
– Mediation:   To assist in reaching economic solutions in our clients' best interests.
– Product Liability:  We have broad experience in the defense of product liability claims.
– Real Estate:  We handle real estate transactions of all types including complex foreclosure proceedings and Receiverships.
– Transportation:  We defend against injury, death, and cargo claims.  We are well versed in the representation of DOT Citations and Transportation Traffic Infractions, as well as CSA2010 issues for drivers and Motor Carriers  

. . . . . . . . . . . . . . . . . . . . . . . . . . . . . . . . . . . . . . . . . . . . . . . . . . . . . . . . . . . . . . . . . . . . . . . . . . Corporate and Business Law
Green & Kuchel assist businesses desiring growth or opportunity in northern Indiana. We provide complete representation, serving business clients in all phases of their operations. Contact us to discuss your business transaction and planning needs.
Business Formation
We help you decide the most beneficial form for your business organization. We discuss the advantages of, for example, business partnership over limited liability corporation (LLC) formation.

Minimizing Owner / Shareholder Disputes.

We help corporate clients to avoid potential pitfalls down the line. We help minimize disputes among owners and shareholders by preparing agreements that ensure the people in control maintain control.

Business Succession / Business Continuity Planning It is inevitable that business owners retire, sell, pass on, or become disabled. Business succession can be complicated. It may include handing over a family business to the next generation. Our business continuity planning lawyer can help plan for the transfer of control of the organization to new owners.

We are available to offer sound legal advice and counsel to companies and company owners. We also help corporations regarding employment law matters, such as employee handbooks, litigation issues, employment contract review, and non-compete agreements.
Estate Planning
Efficient, orderly estate planning ensures that your belongings are distributed as you wish among family members upon your passing.

Possible tax ramifications can complicate matters and are one more reason to seek knowledgeable legal representation for your estate planning and elder law needs.

At Green & Kuchel, our estate planning attorney can offer you the security of knowing we can help ensure the orderly distribution of your estate. Our attorneys can also help you with probate and elder law matters, including the following…

• Wills and Trusts
• Powers of Attorneys
• Appointment of Healthcare Representatives
• Living Wills
• Probate
• Inheritance Taxes
• Taxes
• Guardianships
• Medicaid/Medicare
• Transfer on Death Deeds

Our lawyers are proud members of the National Academy of Elder Law Attorneys (NAELA).
Real Estate
Real estate law is complex. Making the right decisions now can prevent costly, burdensome problems down the line.

At Green & Kuchel, we serve clients in the areas of real estate sales, acquisitions, financing, zoning, and land use planning. Our Indiana real estate transactions attorney provides experienced, knowledgeable representation in the following areas:

• Commercial / residential for sale by owner (FSBO)
• Buy / sell investment property
• Land use and zoning laws
• Tax sale purchases

In addition to your Indiana real estate transactions, our firm can also handle your estate planning needs.

When you need sound Indiana real estate transaction advice and counsel, let us help guide you through the process.
Employment Law
Indiana Employment Lawyers Employment Law Advice & Defense Let us help protect your corporation and, in turn, protect your bottom line.

At Green & Kuchel, we counsel and assist clients regarding compliance with state and federal requirements and in employment- related litigation, including age, sex, and race discrimination at work. Contact our firm for experienced employment law advice offered with personal attention.

We help corporations and other employers to create employment contracts, non-compete agreements, and employee handbooks to minimize the likelihood they will have problems in the future.

We advise clients in the process of updating employee policies to prepare for the possibility of future litigation. A written policy may provide a defense against an employment related claim brought by an employee, including a claim of wrongful termination or workplace harassment.

Green & Kuchel takes pride in providing clients with quality representation, personal service, responsiveness, and economies that only a local firm can provide.

Our attorneys are recognized throughout northern Indiana for excellence in trial advocacy, exhibiting great success at both the trial and appellate levels.

Contact our Indiana employment law attorneys. We can help prevent a lawsuit or offer representation before the EEOC when a claim has been made against you.
Insurance Coverage
Insurance coverage matters can be complicated. At Green & Kuchel, our insurance attorneys offer experienced insurance defense representation for insurers involved in an insurance coverage dispute or potential insurance dispute with a policy holder.

We give clients an informed legal opinion or obtain a judgment to establish the insurer's rights and duties under the policy. Let us help protect your interests. Contact our insurance litigation defense attorneys for skilled representation.

Our insurance lawyers have a thorough understanding of insurance coverage issues and disputes that may arise. We carefully analyze the facts of the claim and help clients understand the scope of coverage under a specific policy. We handle every kind of policy and every kind of insurance claim, including homeowners, trucking, cargo, fire, professional responsibility, and errors and omissions.

Our attorneys are experienced in insurance defense, product liability defense, and personal injury. Legal assistants and state-of-the- art resources, are also available to serve the needs of each client and issue.

Let us put our extensive jury trial experience to work for you.

Contact an Indiana insurance claim attorney at our firm for effective resolution of your insurance coverage disputes.
Transportation and Trucking Law
Our trucking defense attorney at Green & Kuchel, represents a significant number of motor carriers (common carriers, contract carriers) and insurers active in interstate trucking. We defend against personal injury, death, and cargo claims for transportation companies.

When a semi truck accident or an accident involving freight occurs and suit is filed against the trucking company, we assist the client with scene investigation. The goal is for the trucking companies not to pay more than they should. Our firm has counseled and provided defense representation in litigation related to personal injury or cargo claims arising out of truck accidents. Contact us for sound advice and experienced trucker legal representation.

We are proud members of the Trucking Industry Defense Association (TIDA), the Transportation Lawyers Association (TLA), and the Federation of Defense & Corporate Counsel (FDCC). All help toward your transportation law defense.

Any goods shipped by truck from the Great Plains States go through Northwest Indiana to reach the Upper Midwest or East Coast. This makes for much truck traffic and in turn truck accidents.

You can count on us for experienced trucking defense and responsive service. We are eager to help.
Eminent Domain
Eminent Domain, also known as "Condemnation," is the legal procedure the government uses to take property from private citizens. Our attorneys are uniquely experienced to provide outstanding representation in these matters, having represented landowners and governmental entities in dozens of eminent domain cases.

Because the law of eminent domain is highly specialized, any person or entity involved with eminent domain should consult an attorney with extensive experience and knowledge in this area of the law. Because of the time-sensitive nature of eminent domain matters, the earliest possible consultation with one of our attorneys can avoid potential loss of significant rights, some of which are lost with a very short passage of time.

Green & Kuchel's attorneys have the experience and resources necessary to guide clients through the travails of eminent domain to make sure your legal rights are protected and maximized. In some cases, eminent domain litigation can be avoided and the law can be used to increase the protections of landowners, business owners and governmental entities alike.

Please call to speak with one of our experienced attorneys to enhance your prospects
for a positive outcome.